Worship Team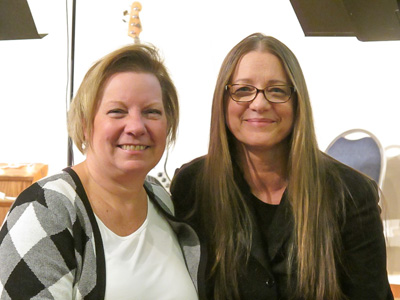 Debbie Hedger and Pam Minando
We believe God is worthy of all praise, reverence and love and place great emphasis on the praise and worship of God through music.
As believers, our desire is to worship God in spirit and in truth, drawing all men into His presence through the Lordship of Jesus Christ.
Our expression of worship points to a reflection of all God is so we in turn can worship Him in the beauty of holiness. We worship Him in corporate praise as well as with our whole lives.
1 Chronicles 16:29, John 4:23, Colossians 3:16, 1 Thessalonians 5:16-18
Service Production Team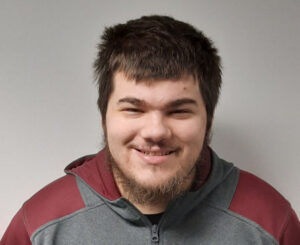 The Service Production Team consists of three main functions; Sound (Audio Engineering), Video Feed & Stream, and the Overhead Projector. Each of these activities work together to provide a clear, smooth presentation of the worship music and pastoral messages to the fellowship present in the church, and to those worshiping and participating remotely, during each service or event. This "behind the scenes" effort allows everyone to focus on praising the Lord and hearing His Word.
Service Production Director – Noah Pontzer
Being the Service Production Director may seem glorious and the position every aspiring audio engineer wants to be at their house of worship. However, at Calvary Chapel Oakland County, this position is another example of not using God's chosen position for me as a way to glorify myself and all I do, but rather keep the focus on God, Jesus, and the Holy Spirit leading people towards Him. The way I know I am doing my job well is when people are focused on worship or the sermon being preached by Pastor Bill or one of the other elders. The Lord needs to be magnified in everything this department does. I hold this position not because I need this for my glory, but rather to aid in the process of leading people to the Glory of God.
Men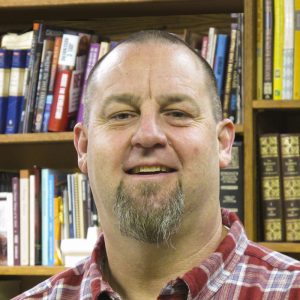 Pastor Bill DesRochers
The ministry provides a framework of support for Christian men to live their faith at home and at work in a fallen world. It provides a resource for fellowship and encouragement. God is calling men to be the spiritual leader in the home. We want to encourage men to love God with all their heart, soul, mind, and strength; and to be strengthened through the Word of God. This is accomplished through prayers, retreats and special events.
Saturday prayer breakfast is the 2nd Saturday of the month.
Women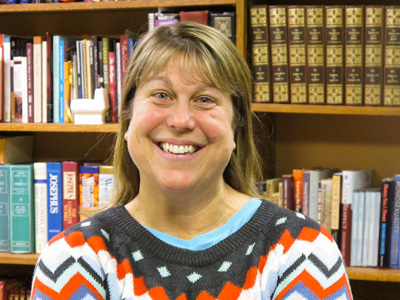 Beth DesRochers
Calvary's Women's Ministry's focus is to create opportunities for women to come to know Jesus Christ, to be mentored in their Christian life and to provide a place for women to connect and cultivate Christian friendships. Through the Women's Bible Studies and special women's events, we are reaching out to the women of our church and community with the good news.
Colossians 3:14-16
See calendar for study guide, date and time.
Youth / Jr. Youth Ministry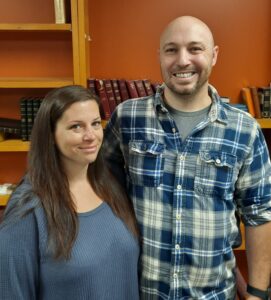 Jeremiah & Tiffany Smith, Leaders
The Youth Group includes grades 6-12. The scriptures are taught with a focus on context and application to their everyday lives. We want to help the Youth grow in a deeper relationship with Jesus Christ. Youth events range from Community Outreach, Adopt-A-Family, or just plain ol' fun at the church on a Friday night. We would love to have you come visit and check us out. Bring a friend!
But if say, "I will not mention his word or speak anymore in his name," his word is in my heart like a fire, a fire shut up in my bones.  I am weary of holding it in; indeed, I cannot. -Jeremiah 20:9
Children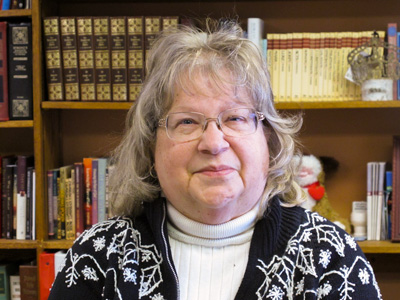 Barb Hickling, Leader
Primary and Junior Classes
Pre-School Class
K Class
Welcome to the Children's Ministry. Jesus holds children very close to His heart and we at Calvary Chapel of Oakland County do as well. With God's Word as our highest priority, we have designed the Children's Ministry in such a way that kids can learn at their level and at their pace. Every child should leave our facility feeling well cared for and closer to Jesus.
Pre-School Ministry
We here at Calvary Chapel believe that every child should know the love of Christ through His Word. During each service your child will learn about Christ through worship, teaching and a craft.
Nursery & Toddler Ministry
Beth DesRochers, Leader
Children are a heritage from the Lord – The fruit of the womb is a reward. Our goal at Calvary is to love on your child and get down to their level and share Jesus with them.
We teach the children to sing praises to the Lord, we read them Bible stories to learn about Jesus and we teach them to pray and thank God for all their blessings. We believe that if these habits are formed early they will take root and carry a child through his or her life.
Psalm 127 : 3
Home Fellowships
Sterling Heights 
Clayton Selestow, Teaching
Our Home Fellowship in Sterling Heights is every other Saturday from 6:30 – 9PM. If you're interested in great fellowship and teaching in a casual atmosphere while developing a spiritual family to talk and pray with then this is for you.
1st & 3rd Saturday of the month (See calendar)
Quilting

Clayton and Betty Selestow, Leaders
A group of people who get together to make quilts and various other fabric-based items which are donated to the church-supported missions, for the purpose of bringing GOD's love to people all over the world!
Monday Mornings (See calendar)